Venue Info
Home
> Visitor > Venue Info
KINTEX (Korea International Exhibition Center) where ILEK 2021 will be held in,
equipped with great facilities and excellent infrastructure. We hope that you succeed in your
business at the best place, KINTEX, for international exhibitions!
ILEK 2021 will be held at Hall 5, KINTEX 1.
Let's meet at New Exhibition Hall with more comfortable and convenient facilities.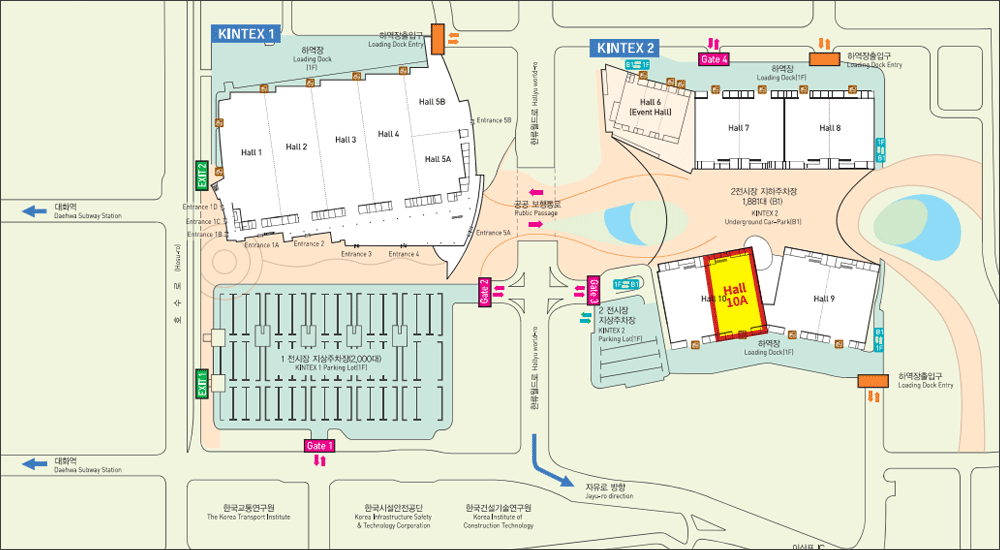 KINTEX Specifications
1. Korea's widest exhibition area of 108,566m²
2. Dividable into two each or combined with mobile partitions
3. Dividable into two each or combined with mobile partitions
4. A maximum floor load capacity of 5ton/m² enabling exhibition of heavy equipment
5. Spacious concourses and lobbies enabling opening ceremonies, events and exhibitions
6. Luxurious VIP waiting rooms and organizer offices available
7. Moving walkways in the 100m path connecting Exhibition Center Ⅰ, Ⅱ
8. Parking space for 4,200 vehicles, tentative spaces for 4,000 more
KINTEX
| | |
| --- | --- |
| Address | 217-60, Kintex-ro, Ilsanseo-gu, Goyang-si, Gyeonggi-do, Korea / 10390 |
| Tel | +82-31-810-8034 |
| Website | www.KINTEX.com |